overview
Expert IT services for trade industry
Trade is an industry familiar to everyone, which has gained the greatest development over the years of existence and has created a need for a wide range of technological solutions. Infosystems has been cooperating with supermarket chains and individual sales outlets for more than 10 years. We provide robust technological solutions for both small networks and retail outlets, as well as for supermarket chains and distributed wholesale trading platforms. We offer a number of technologies for trading companies, which allow to solve important tasks in retail.
Structured cable system (SCS). Provides Internet and telephony, as well as information transmission for video surveillance, control and access control systems, alarms, cash registers and terminals.
Automated accounting and sales management system. Provides accounting for the arrival/departure of goods, inventory accounting, sales accounting.
Video surveillance system. Provides security for storing and moving goods. Reduces losses, increases business efficiency.
Audio Alert System. Musical sales support in sales halls, advertising alerts, safety alerts.
Fruitful multi-year collaboration with Infosystems equipment providers provides access to a range of up-to-date equipment and fast delivery of equipment to facilities. Infosystems is your trusted partner in the development of the trading business and its protection.
Sectors
The trade sectors we served include
Retail

Ensure the smooth operation of the sales point. Keep track of sales and move goods away from home remotely from your home computer.

Wholesale

Ensure the uninterrupted operation of the information system for inventory and sales. Automate information exchange between suppliers and buyers.

Trading networks

Install video surveillance systems to control the storage and movement of the product. Ensure loyalty of buyers through audio announcements about promotions and discounts.

Online trading

Provide sales through the Internet, launch your website, automate information exchange with vendors, connect with buyers through mailing lists and alerts on the site.
Benefits to trade
Our customers receive automated sales systems, safe goods storage and movement, customers loyalty
Sales automation

Complete or partial sales automation, sales speed and efficiency growth, profitability and business competitiveness growth.

Secure storage

Implementation of safety systems for the goods storage and continuous control of goods movement in the warehouse and in commercial premises.

Continious trading

Supply of reliable trading equipment for sales. Fast service and replacement. Eliminating the risks of possible downtime.

Buyers loyalty

Ensuring buyers loyalty through systems of notification of actions, discounts, advertising announcements and musical accompaniment of sales.
Digitalisation
Transform your technology by focusing on 3 key areas
Data transformation

Accelerate "Data-to-Insight-to-Action" cycle, by consuming offerings like Data-as-a-Service and Reporting-as-a-Service.

Digital enablement

Drive key business outcomes, using the full digital stack and human-centered design experience.

Innovation partnership

Adopt a collaborative approach to innovation, by leveraging innovation labs, future financial ecosystems, alliances & partners.
Expertise
Our trade expertise
Infosystems has implemented several projects in distributed supermarket chains. Our solutions allowed to automate the technological processes, eliminate the risks of failures in systems work, implemented sales management, accounting, allowed to save costs and simultaneously increase profits.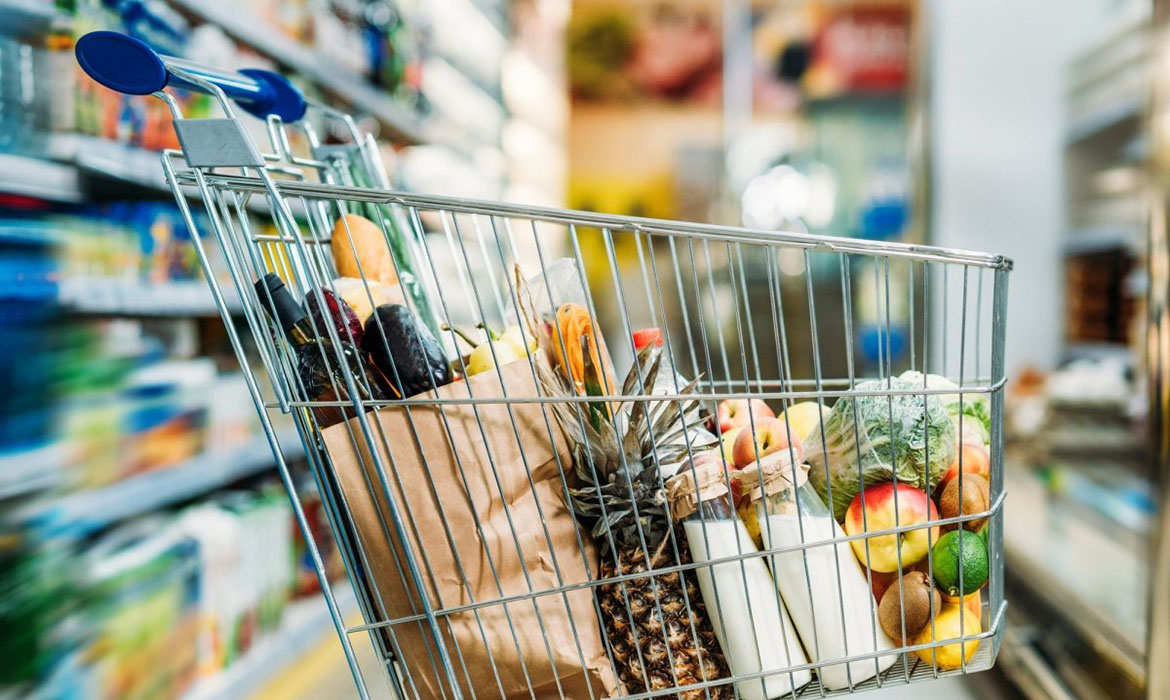 Cases
Some of our successfully completed projects